The ÑH Story
The Best in Journalistic Design on the Iberian Peninsula
The ÑH Awards were born in 2004 with the aim of supporting journalistic design in Spain and Portugal, two neighboring countries with similarities of language and newspaper models. The goal was not only to reward excellence, but also to discover unknown best practices of smaller publications which rarely enter these types of competitions, possibly having an inferiority complex due to their size. Many small newspapers do great things and it is essential that such complexes be gotten rid of and their achievements be recognized.
Since then the number of participants at each year's event have increased, demonstrating the interest of the media and reaffirming the belief that a competition such as the ÑH is needed to show the Best in Journalistic Design of Spain and Portugal.
Every year one media organization acts as host of the event, although the deliberations for prizes are always held in Pamplona. So far La Voz de Galicia, Expresso, Diario de Burgos, La Vanguardia, Heraldo de Aragón and i have been the co-organizers the ÑH Congress, the Best in Journalistic Design of Spain & Portugal.
The brand

The Best in Journalistic Design of Spain and Portugal is known by two letters: ñ and h. This is a play on the letters of the Spanish ñ and the Portuguese ñ (nh) and has become a point of reference in design, not only on the Iberian Peninsula, but around the world.
Hosts
ÑH1 La Voz de Galicia
ÑH10 Barcelona
ÑH11 Madrid
ÑH2 Expresso
ÑH3 Diario de Burgos
ÑH4 La Vanguardia
ÑH5 Heraldo de Aragón
ÑH6 i
ÑH7 Las Provincias
ÑH8 Madrid
ÑH9 Madrid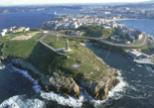 La Coruña acogió el primer congreso sobre lo mejor del diseño periodístico de España y Portugal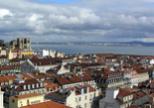 El segundo Congreso ÑH se celebró en Lisboa, sede del semanario anfitrión Expresso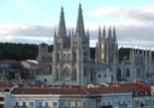 La ciudad de Burgos fue la anfitriona de la tercera edición del Congreso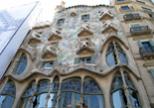 La inauguración del ÑH4 tuvo lugar en el marco incomparable de la Casa Batlló de Gaudí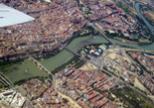 Zaragoza acogió el quinto Congreso ÑH en el año en que tuvo lugar la Exposición Universal sobre el Agua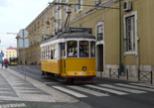 Oeiras, a small town near Lisbon, welcomed the sixth edition of the ÑH Congress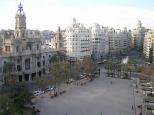 Valencia, ciudad anfitriona del séptimo ÑH.
Ciudad anfitriona del ÑH 2012.
Books